Travel Policy Development and Adherence!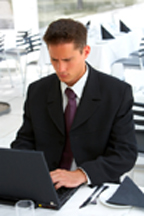 Policy and Compliance Solutions allow organizations to design, develop and enforce strategic corporate travel policies to measurably reduce costs, reinforce supplier relationships, improve compliance and drive savings, all while simultaneously ensuring traveler's business needs are being met conveniently and with proper service-levels.
Policy Development
We can assist with the development and implementation of a corporate travel policy, assist with travel budget planning and strategically train staff on such policy.
Security Procedures
We can set guidelines to improve traveler safety and security to minimize risks.
Pre-Trip Approval
We can develop and assist with the implementation of trip authorizations and pre-trip approval prior to the issuing of tickets to assure adherence to travel policy as well as for security reasons. This process will also assist with accuracy in ticketing, reducing refunds, voids, changes and cancellation penalties.
Policy Management
We can manage travel policy and inform travelers and/or supervisors when travel has been booked out-of-policy.