Security and Emergency Solutions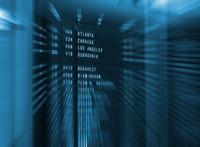 Security and Emergency Solutions allow clients to remain informed about issues that could potentially affect traveler safety. These solutions also enable clients to track their travelers and offer them emergency solutions.
24-Hour Emergency Services:
Provides travelers the convenience of 24-hour access to travel professionals in the event of an emergency.
Traveler Tracking and Forecasts:
Access online tracking of which travelrs are currently traveling in the event of an emergency as well as those travelers with upcoming trips to high-risk destinations.
Health and Safety Advisories:
Gives clients access to travel advisories that may affect travelers on the road or those planning upcoming travel.
All travel reservations and profiles information are kept confidential and will not be released to anyone other than a Corporate representative or a Corporate designated representative.
The escalation of terrorism, infectious diseases, and unforeseen natural disasters has forced multinational organizations and their employees to re-evaluate their perception of risk. Such events are often beyond a company's control, yet corporate liability and responsibility to employees and assets continues to increase. As a result, corporations need a fresh approach and new set of tools to meet the operational risk management demands in today's business environment.
For such scenarios (or when requested), Infinity Travel Management utilizes iBank for our web-based travel data consolidation and reporting tool hosted by Cornerstone Information Systems. A key feature of iBank is the ability for any designated Corporate representative to capture and bring together all of the information on all of the trips Corporate travelers throughout the world have taken, plan to take or currently taking at any given time when booked through Infinity Travel Management. This information is available 24/7 with only access to the internet required.