Reports At A Moment's Notice!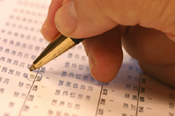 Today's business environment demands an increased attention to detail, particularly when it comes to expenses. With T&E being the third largest line item in a corporation's budget, it is imperative to understand what is being spent and by whom. It is equally important that key decision makers have access to this information in a manner and format that they can understand. By being able to quickly analyze timely and accurate information, Corporations can then be proactive in their efforts to manage critical business issues such as contract compliance, vendor negotiations and risk management. iBank provides this capability to over 80,ooo corporations, including 225 of the Fortune 500, enabling them to make smart business decisions.
Infinity Travel Management offers iBank from Cornerstone Information Systems as part of our Corporate suite of services. iBank will enable Corporations to run 120 standard and unlimited custom reports that will provide an up-to-the-minute, overall picture of global travel spend. The Travel Manager will be able to actively track real-time spend by vendor so that he can better manage and negotiate preferred contracts.
Sample reports include (but not limited to):
Fare Savings, Negotiated Savings and Exception Reasons
Activity by department and project
Analysis by supplier type including market share and city pair
Executive Summary by year or month